Description

You are looking at Crystal Bracelet — Green Rutile Quartz Bracelet. These rutile quartz bracelets are used during meditation, for connecting to the Divine. Working with Rutile Quartz can help one to connect to higher realms and spirit guides, due to the inclusions of Rutile in the Quartz, which acts as a kind of psychic antenna. Rutile Quartz is also said to help bring one into an expanded state of consciousness. People who are working to enhance their psychic abilities are aided by Rutile Quartz, as well as those who desire greater concentration and clarity.

Rutile Quartz removes negative energy and purifies toxic thoughts, provides protection against psychic attacks. It soothes dark moods and acts as antidepressant relieving fears, phobias, and anxiety. Besides, it brings a joyful vibration into the energetic field and helping to "lighten the load" when life's responsibilities and circumstances seem a bit overwhelming. Rutile Quartz is an uplifting stone, infusing joy into one's life and the surrounding environment. ● See Other Crystal Jewelry
● See Other Rutile Products
● See Other Types Of Crystals
Buyers Must-Read from the Yinglai Crystals Blog
In Yinglai Crystals blog, you will acquire more knowledge about different kinds of crystals and know how to use crystals properly to make life better.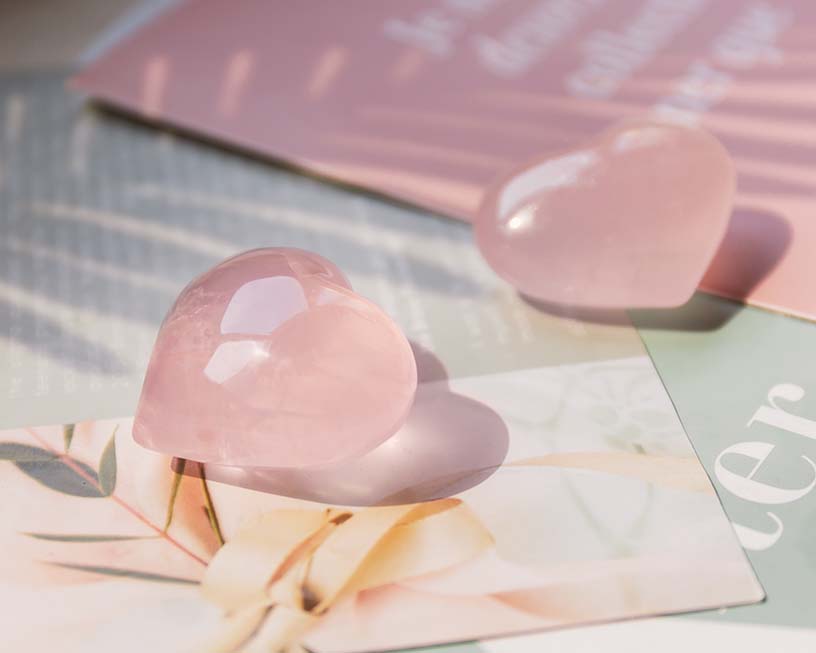 Ways To Work With A Crystal Heart
Yinglaicrystals offers crystals with many different shapes and sizes, each offering a special benefit or unique energy. One of the most beautiful and powerful shapes is the crystal heart. Even if just looking at a crystal heart can affect your feelings, this shape is far more complicated than what you see.