Description

You are looking at Crystal Skull — Howlite Skull With Horn. Our skulls are dexterously crafted by our master engraver. This hand made devil skull is crafted from beautiful raw coral jasper stone which displays pretty chrysanthemum prints with two curly big horns.



Howlite is known to have a number of beneficial healing attributes, especially its quite calming energy. It is the stone of calmness, comfort, knowledge, memory, and progress. It teaches patience and helps to eliminate rage, pain, and stress, which is the perfect ally for anyone who has experienced grief or trauma. Howlite is also an aid to insomnia, especially when caused by an overactive mind, it will assist you to sleep better.

These skulls have diversified purposes. Beautifully carved, they are a breathtaking display, ideal for display on any mantel, table or shelf to your home and office. Also, skulls are often used to enhance meditation and inspiration. It is a nice addition to any skull lover's collection.
Buyers Must-Read from the Yinglai Crystals Blog
In Yinglai Crystals blog, you will acquire more knowledge about different kinds of crystals and know how to use crystals properly to make life better.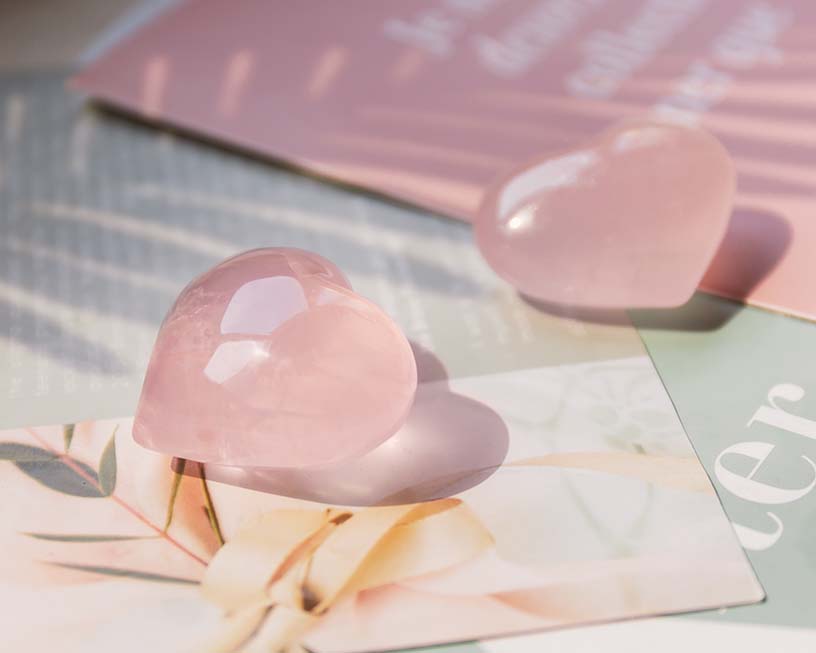 Ways To Work With A Crystal Heart
Yinglaicrystals offers crystals with many different shapes and sizes, each offering a special benefit or unique energy. One of the most beautiful and powerful shapes is the crystal heart. Even if just looking at a crystal heart can affect your feelings, this shape is far more complicated than what you see.